Welcome to The Wine Glass
We have two beautiful venues to enjoy, located in two beautiful towns in the Western Cape:
Hermanus
and
Stellenbosch
. Both venues have over 100 wines available to taste, savour and enjoy by the glass, by the bottle or simply in a tasting flight of six, wine from these regions has never been easier to appreciate.
Scrumptious plates of food are served from our kitchen where our chef has been inspired by local cuisine to take you on a gastronomic journey. Come and join us and try something a little different. We aim to give you a real taste of the area and showcase the incredible wines and food from the stunning locations we've selected for you.
Award-winning Wines from our Region
At The Wine Glass, we have crafted a wine tasting experience like no other. Take a look at what we have to offer, and find out what makes our wines so special.
A collection of 12 Sauvignon Blancs that vary in price and rating. We offer 2 different tasting options viz. lifestyle and premium flights – a taste for every palate
6 sumptuous wines in a representative flight of local Chenins
12 stunning local Chardonnays in lifestyle and premium tasting flights
6 delicious bottles of Rosé wines in a flight 
12 Pinot Noirs in lifestyle and premium tasting flights offers you some of the very best Pinot Noir in the world
12 wines in the tasting flight of Shiraz/Syrah 
A number of Pinotages in our the regional red tasting flights
A number of Bordeaux Blends in our regional red tasting flights
Many Methode Cap Classique wines from the region
18 of the finest Cabernet Sauvignons available to savour and indulge in
A wide selection of 10 of the best wines our region has to offer including Merlot
Pair your Wine with our Fresh, Delicious Food
Oysters
Savour our famous, spanking-fresh west coast oysters served on ice with delectable accompaniments (when available)
Platters
Our delicious platters are an exquisite composition of cured meats, select cheeses, pate, olives, preserves and crackers
Small Plates
Savour, linger, indulge – order for one, or order for the whole table and share among friends! Our small plates are crafted by artisan chefs to pair with your wines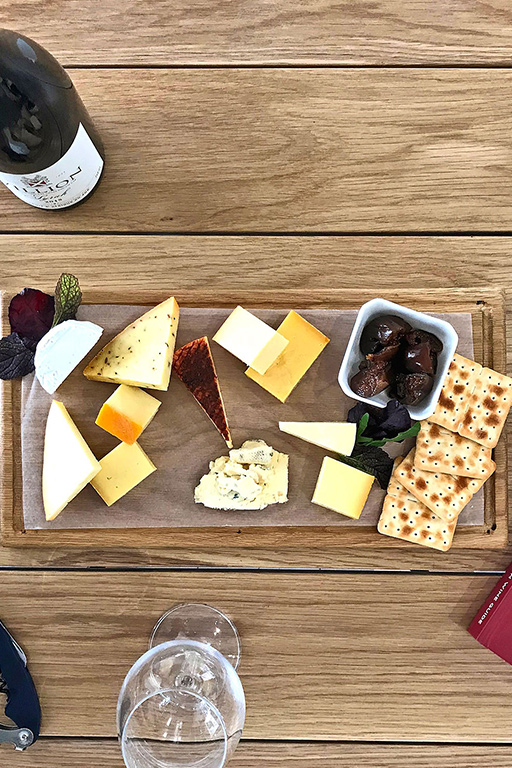 "A great way to taste the incredible wines of the region – Hemel & Aarde is still my fav!"
George F (USA)
"Full marks for 10 of the best"
"You have to taste the 10 of the best! What a treat!!"
Linka B (Hermanus)
"Fantastic food and wine!!"
"What a lovely way to spend an afternoon, indulging in great wine and top quality food."
Sam H (UK)
"I will certainly be back to try some more of the MCC's. Heavenly!"
Thebong Z (Jozi)
The Wine Glass in Hermanus offers the very best wine tasting experience there is. We will also be collaborating with our local Art Galleries, South Africa's top musicians and artists for events that you will not want to miss.
WE ARE BACK!It's been a while...It's been tough but we've toiled and battled our way this far, we're not out of the woods yet but there are green shoots everywhere. We are really hoping to return to some sense of normality and look forward to doing so with you. Our...
We're adjusting, all along the way... With the global pandemic having an obvious and unrelenting impact on the hospitality industry around the globe we've had to constantly make changes to our offering to meet the new challenges we face from lockdown to new...
The Wine Glass has added breakfast to the already full menu. Eggs, avo, healthy breakfast. So much choice.